The La Russa Heartbreakometer
Chase Anderson


RHP, 6-6, 4.52

Carlos Frias
RHP, 5-5, 4.27

Ender Inciarte

- RF

Chase Utley

- 2B

Chris Owings

- SS

Corey Seager

- 3B

A.J. Pollock

- CF

Adrian Gonzalez

- 1B

Paul Goldschmidt

- 1B

Andre Ethier

- RF

David Peralta

- LF

Yasmani Grandal

- C

Jarrod Saltalamacchia

- C

Scott Van Slyke

- LF

Jake Lamb

- 3B

Joc Pederson

- CF

Brandon Drury

- 2B

Jimmy Rollins

- SS
Chase Anderson - RHP
Carlos Frias - RHP
If you tuned in expecting to see 18-3 Zack Greinke and his 1.65 ERA starting for the Dodgers, I imagine the sight of Carlos Frias's name in the line-up instead has you looking something like this: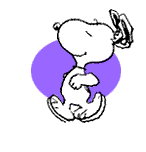 Zack, poor lamb, is apparently suffering from a sore calf, which may be a recurrence of an issue which took him out in spring training for a couple of weeks. Right now, it's not being portrayed as serious, with Greinke expected to make his next scheduled start, which would be against the Giants on Monday. But there'll be a lot of Dodgers fans holding their breath until proven otherwise, because their rotation is basically Clayton and Zack, then a load of cack. Kershaw & Greinke are 32-10 with a combined 1.92 ERA. Everyone else they've started is a mediocre 27-29 with a 4.24 ERA, so you understand why they are being very cautious with their likely #2 playoff guy.
Not that the D-backs will mind, since it certainly gives them a significantly better chance of extending the Dodgers' losing streak to five games, which would tie their season-high worst. Probably the most amusing thing would be the largely false hope this would give the Giants, who would narrow the gap in the standings to five, with another Dodgers defeat and a win themselves over the Padres. With four to go against Los Angeles, they could start to talk themselves into contention - except that, before we reach those games, the Dodgers get to play the Rockies. Still, I've no problems with dragging out the ordeal as long as possible, making the eventual letdown all the worse.
Anderson blanked Los Angeles for six innings last time he faced them. However, that was all the way back in May, and the Anderson we have seen lately has not been anywhere as good. Chase lasted only two innings and gave up five runs in his last start, against San Francisco. After solid outings in this series from both Chacin and Ray, we'll need a good deal better from Anderson to keep us on a roll.