For 8 innings today, the Pirates outscored the Diamondbacks by a score of 6-2. Fortunately, baseball is a game of 9 innings, and that other inning was a doozy. Franchise records were broken, one player smashed his first career big-league home run, and the general tone of the Gameday Thread, accordingly, went from this: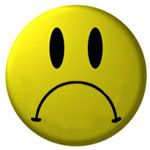 to this: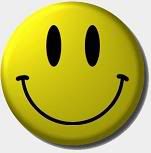 All the glorious details after the jump.
The bottom of the 4th was ground zero for the Dbacks' offensive explosion -- going into the 4th, the score was 4-2, Pirates. NASCARbernet was nice enough to paste the official account of the inning in the GDT:

Arizona Inning Summary
- Adam LaRoche walked
- Mark Reynolds reached on fielder's choice, A. LaRoche to second
- Chris Young homered to deep left, A. LaRoche and M. Reynolds scored
- Kelly Johnson homered to deep right
- Chris Snyder flied out to deep center
- Edwin Jackson singled to center
- Conor Jackson singled to shallow right, E. Jackson to second
- Stephen Drew tripled to deep center, E. Jackson and C. Jackson scored
- H. Penn relieved D. McCutchen
- S. Drew scored on wild pitch
- Justin Upton walked
- A. LaRoche singled to shallow right, J. Upton to third
- M. Reynolds walked, A. LaRoche to second
- C. Young grounded out to first, J. Upton scored, A. LaRoche to third, M. Reynolds to second
- K. Johnson walked
- J. Taschner relieved H. Penn
- C. Snyder doubled to deep right center, A. LaRoche, M. Reynolds and K. Johnson scored
- E. Jackson homered to deep left center, C. Snyder scored
- C. Jackson struck out looking
- End of Inning (13 Runs, 8 Hits, 0 Errors)

Um..... YEAH. Four walks, three home runs, three singles, a double, a triple and a wild pitch later, the team had turned a 2 run deficit into a laugher. Not only did the Dbacks hit for the cycle in the inning, but they tied a team record with 3 home runs and smashed the previous franchise record of 8 runs in an inning and set another with 15 plate appearances. E-Jack jacked his first career big-league homer, (and got the silent treatment in the dugout, until someone cracked) AND was, remarkably, the only batter to earn two hits in the inning.

Edwin Jackson had an "effective" outing, giving up 4 runs in 7 innings on 2 walks and 10 hits, but none after the 3rd -- and got his first win as a Dback (proving, once again, the marginal value of a pitcher's win-loss record). With the game well in hand, both managers took the opportunity to get some playing time for their bench -- more like a March game than an April game. Gerardo Parra replaced Upton, Augie Ojeda replaced Johnson, John Hester (called up from Reno after Miggy went on the DL) replaced Snydes, and Rusty Ryal replaced LaRoche. Despite the game being a blowout, Hinch brought in Aaron Heilman to get some work in the 8th, and Aaron remains a perfect 9-9 in the batters to outs ratio. I'm thinking it's a good idea to let someone pitch the 8th who WASN'T in the bullpen last year. Bob Howry started out pitching the 9th, yet yielded another two runs on a single and a homer, but got the next 2 batters out. Chad Qualls came in to get the 27th out and finished the game. We sent the Pirates packing back to Somalia Pittsburgh, with a series win and having outscored them by a football-like total of 27-13.
Badass of the Day: Chris Young, +22.3%
Also mavericky: Chris Snyder, +20.5%; Kelly Johnson, +11.2%
Boarding the bus to Reno: Edwin Jackson (pitching), -21.0%
CY's BAotD status stems from his homer early in the 4th, giving the Dbacks a 5-4 lead -- and was his only hit of the day. Despite getting two hits, E-Jack's hitting WPA was only +1.0%, since his home run came with the game well out of reach. Snydes had a 2 run blast in the 2nd to give the Dbacks a 2-1 lead, and a bases-loaded double in the midst of the 4th. Droo and LaRoche also had two hits each. CY and KJ each hit their 3rd HR of the season, remaining tied for the team lead. CY is off to a start like he had in 2008, and I think it's safe to say KJ likes hitting at Chase, as well.
More comments in the Gameday Thread than yesterday, with over 650. The author of this recap, who shall remain nameless, led the pack, with NASCARbernet also topping triple digits and soco and RockkStarr12 topping 70. Commenters included unnamedDBacksfan, pygalgia, kishi, DbacksSkins, Rockkstarr12, MidnghtDrgn, Wimb, NASCARbernet, mfan2010, Esther Schindler, BattleMoses, brian custer, soco, AJforAZ, emilylovesthedbacks, Turambar, Azreous, IHateSouthBend, katers, nargel, Jim McLennan, luckycc, txzona, and Wailord.
Offday tomorrow, with the Dbacks matching up against the Dodgers starting Tuesday for their home opener. After a 4-2 start and two series wins to begin the season, here's to that continuing against LA.