Record: 5-8. Change on last season: -2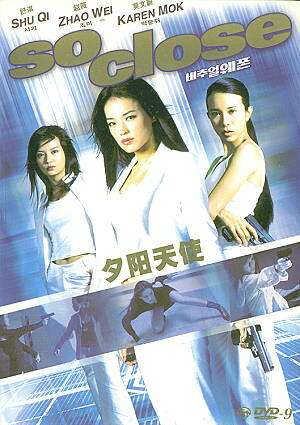 If ever we felt in need of a gratuitous slice of cheesecake, it's this morning
Had you told me, that we'd fight back from a 7-0 deficit, and make it a one-run game, I'd have been very happy. But, on the other hand, had you told me we'd blow a two-run lead with four outs to go, I'd have been very annoyed. Given that both actually happened last night, you'll understand my somewhat schizophrenic feelings after what was almost among the most wonderful games in Arizona history, but ended up being just another loss, propelled by poor pitching and sloppy play.
You wonder what Melvin said to his players after the game. Do you think they were given a hearty "well done" for clawing their way back into this? Or did they get reamed a new orifice for the miserable play which got them in the hole to start with? It's like coming home to find your dog has crapped on the carpet, but there's also a terrified burglar whimpering in the corner. Should you give him a bone, or rub his nose in it? [And what about the dog? :-)]
It's an apt analogy, because through the first three innings, our play stunk. "That's the worst three innings of baseball I have ever seen at the big league level," said Melvin. Can't argue with that. Rather than my prediction of an early lead, the Giants mauled Batista, assisted by poor defense, bad base-running and questionable umpiring. The latter came to the fore after Counsell reached to lead off: he stole second, but Byrnes was called out for - allegedly - catcher's interference, though by all accounts, Matheny was hardly interfered with. Counsell then got picked off first, so instead of a man on second and no outs, we have the bases empty and two outs. Hardly how you want to start coming back from a 2-0 deficit.
Not that it stayed 2-0 for long though, as the Giants scored two more in the second and three more in the third, apparently putting the game away - after all, we'd never come back from a seven-run deficit to win. We weren't helped by Shawn Green attempting a shuffle pass. In the outfield. To Byrnes, who clearly wasn't ready for it, and had ducked his head. Winn, instead of being held to a double, sauntered all the way round the bases to score. In the middle of the third the Giants held a 7-0 lead, and I was contemplating an early dinner.
But wait. We pecked one back in the fourth. Then Andy Green homered to lead off the fifth, and it was as if we had suddenly been replaced with an All-Star team. Two batters later, Fassero was pulled after allowing a walk and a homer to Byrnes. We scored again on a single by Shawn Green, to make it a two-run game. Was it remotely possible that...no, surely not. But after a 1-2-3 inning by Daigle, that included fanning Bonds, an RBI single from Tracy cut the lead to one.
Finally, Gonzalez hit a three-run shot that, amazingly, astonishingly, gave us the lead, and caused me to drop my first F-bomb in a blog comment ever. [Thanks to Stephen, dahlian, Devin, azdb7, William K, IndyDBack, Otacon, 4CornersFan and icecoldmo for their parts in a season-high volume there - no shortage of stuff to lament, cheer and lament again. Thanks in particular to William for his kind donation of the red stuff. :-)] And there was still nobody out...
That was probably the high point of, not just the night, but the season so far. Snyder eventually struck out to end the sixth: he struck out to end the fifth too, and remarkably, also the fourth. [Anyone ever done that before?] Vizcaino got through the seventh inning, and the first two in the eighth, but walked Vizquel. Valverde came in, served up a two-run homer to Sweeney, and the game was tied again. I think that was the moment where I realised this wasn't going to be our night after all, and so it proved.
The key play was Matheny again, this time dropping down a shock bunt single to put runners on the corners with one out. Steve Finley almost popped out foul to Snyder, but to complete a wretched evening (two passed balls, 0-for-4, with 3 K's and 6 men left on base) for our catcher, he couldn't hold on; Finley seized the second chance with a sacrifice fly, to score the winning run. We went down tamely in the ninth, former D'back Tim Worrell getting a save opportunity, when he would have been forgiven for hitting the showers about two hours previously.
It's really beginning to look as if all the pigeon-shaped concerns about our starting pitching have come home to roost. Batista allowed 11 hits and two walks in five innings, and the opposition are now batting a cool .324 against him, with an ERA up above five, alongside all our other starters bar Webb (Vargas, at 4.82 is the next best, but has only pitching 9.1 innings). Don't look now, but our overall rotation ERA is up to 4.76, worse than it was last season (4.58). And Russ Ortiz is pitching tonight, so don't expect to see a reversal in the next 24 hours.
On the other hand, the hitting showed more life last night than it has for a while. Tracy had his fourth three-hit game of the year, while Jackson, Hudson and Shawn Green all added two each: only another six days to go, Shawn, and .270 beckons! Hudson, Byrnes and Andy Green all had their first RBIs of the year, though Conor Jackson's status as the Irish God of Walks seems in shaky ground. After seven in the first four games, it's been eight games and 26 at-bats since he trotted down to first. Still beats Shawn though: zero free passes in 40 at-bats.
It remains to be seen what effect this had on the two teams: even though they won, it is probably more damaging to the Giants' psyche, seeing their bullpen implode so magnificently. No lead, however big, will seem "safe" for the rest of the season. It's very much like the KC game last year, where we blew an 11-3 lead in two innings: we won that, but it definitely set the tone for the rest of the year, as far as our relief corps went. Hopefully it'll have the same effect on the Giants bullpen, for the rest of the series at least.